Best ACT Test Prep Courses and Tutoring in Beijing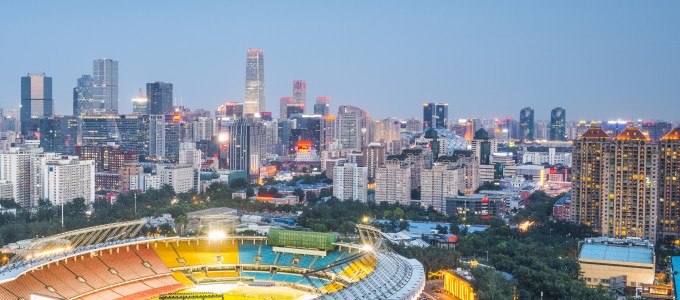 Manhattan Review is Beijing's top provider of ACT prep services in a variety of formats. We offer traditional ACT prep courses in on-site format, one-on-one ACT tutoring, group ACT instruction in online interactive format, and ACT practice tests. The effectiveness of our ACT teaching begins with the quality of our ACT instructors. All prospective teachers are comprehensively screened for academic credentials, teaching experience, and engaging classroom presence. New hires are then thoroughly trained in Manhattan Review's proprietary course materials and original methods of instruction. The content of Manhattan Review's ACT courses is also superior. Our students learn all of the relevant academic skills, the most proven study techniques, and the most savvy test-taking strategies. Manhattan Review's ACT students arrive on test day fully prepared and with improved self-confidence, both of which facilitate the best possible performance. We have successfully taught ACT prep to students in Beijing and other major world cities since 1999, and we have boosted the test scores of tens of thousands of students. Contact us by phone, email, or online to find out more about Manhattan Review's ACT prep courses and private tutoring in Beijing.
Manhattan Review's record of elite university acceptances speaks for itself. Our clients have become undergraduate students at Princeton, Stanford, Harvard, Yale, Dartmouth, the University of Pennsylvania, Brown, UC Berkeley, the Massachusetts Institute of Technology, Johns Hopkins, Carnegie Mellon, Cornell, Swarthmore, Georgetown, Vanderbilt, the University of Virginia, the University of North Carolina-Chapel Hill, the University of Texas-Austin, the University of Michigan, and a number of other great schools. Some of our former ACT clients have returned to Beijing after being offered jobs at Sinovac Biotech, Dongxing Securities, Superior Aviation Beijing, People's Insurance Company of China, and Hylink Digital Solutions. A number of past Manhattan Review test prep students are now employed by Fortune 500 companies, including Archer Daniels Midland, Berkshire Hathaway, New York Life Insurance, United Technologies, and JP Morgan Chase. The success of our students is the best possible evidence of the quality of our teaching, and we look forward to preparing the next generation of students for lives of prosperity and accomplishment.
Average ACT scores at the top public universities in the United States are generally between the 90th and the 95th percentiles of the total group of test-takers. These schools include the College of William & Mary (mean composite ACT score of approximately 30), Georgia Tech (31.5), UC Berkeley (32), UCLA (30.5), the University of Illinois at Urbana-Champaign (28.5), the University of North Carolina-Chapel Hill (30.5), and the University of Virginia (31). Typical ACT scores at the top private universities are even higher, such as the University of Chicago (33.5), Harvard (33.5), Princeton (33), Columbia (32.5), the University of Pennsylvania (32), and Carnegie Mellon University (32). Students who receive scores at or above these averages quite simply have much better odds of admission than applicants who submit lower test scores. With Manhattan Review's professional ACT instruction in Beijing, high ACT scores can be attained if the student devotes enough effort to his or her studies. The rewards of prestigious university degrees are well worth this effort.
Beijing
Primary Course Venue:

Hilton Beijing Wangfujing
8 Wangfujing East Street
Dongcheng District
Beijing 100006, China

NOTE: We do NOT typically have staff at the venue, so email us before visiting the venue.
Meet a Beijing ACT Tutor: Patrick S.
Patrick S. joined Manhattan Review's Beijing branch in 2014 after teaching in the Washington, D.C. area for six years. He has taught all types of ACT courses, including on-site and online prep courses and one-on-one tutoring, and he is well liked and respected by his Beijing students. Students particularly appreciate Partick's passion for teaching and his attention to the individual strengths and weaknesses of every student.
Patrick is a graduate of the University of Virginia (bachelor's degree in philosophy) and the University of California-San Diego (master's degree in education). He was formerly employed by a private educational advocacy organization based in Washington, D.C., and is now on the faculty of a Beijing secondary school for international students. In his spare time, Patrick enjoys running marathons.