Best LSAT Test Prep Courses and Tutoring in Beijing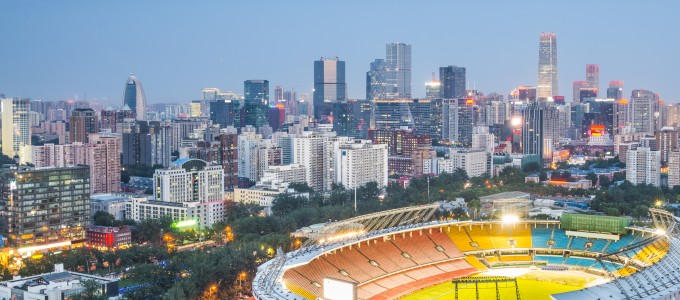 Prepare for the Law School Admission Test (LSAT) with Manhattan Review, Beijing's most reliable LSAT resource. We offer several LSAT options, including on-site or online LSAT prep courses, LSAT private tutoring, and LSAT practice tests. Manhattan Review has been serving Beijing and other major world cities since 1999, and we have helped thousands of LSAT students reach their target LSAT scores and get accepted to their chosen law schools. Our LSAT instruction develops the most effective approaches to each LSAT section, the most efficient study techniques, and the best testing strategies to maximize student performance. We employ Beijing's most qualified LSAT educators, all of whom are graduates of top universities and highly experienced teachers who have been thoroughly trained in Manhattan Review's innovative instructional methodologies and comprehensive course materials. Learn more about our flexible LSAT learning plans for Beijing students by contacting us today. We'll answer your questions and provide details about our superior LSAT prep services.
Relatively small improvements in LSAT performance can substantially improve an applicant's chances of acceptance to selective law schools. According to the Law School Admission Council (LSAC), which tracks admissions data, a hypothetical applicant to Notre Dame Law School with a 3.5 undergraduate GPA and a 160 LSAT would be approximately 21% likely to gain admission. With the same GPA and an LSAT score of 165, the acceptance odds to Notre Dame grow to about 50%. At Emory University Law School, a 165 LSAT and a 3.5 GPA leads to about a 59% chance of admission, but with an LSAT score of 160, the odds decrease to 23%. Students with lower GPAs can also benefit from higher LSAT scores. At George Mason University's Antonin Scalia Law School, the chances of acceptance for an applicant with a 3.0 GPA are about 15% with a 160 LSAT and approximately 68% with a 165 LSAT. High-quality LSAT prep is an extremely worthwhile investment of time and money.
Manhattan Review's LSAT prep services in Beijing and other cities have helped our clients get accepted to elite law schools such as Harvard, Yale, Georgetown, Stanford, the University of Pennsylvania, the University of Virginia, the University of Michigan, UC Berkeley, Northwestern, the University of Chicago, New York University, the University of Southern California, Cornell, Duke, Emory, and the University of Texas. Our former LSAT students regularly finish their JDs and enter a favorable job market. Some of our past students have been hired as lawyers by Fortune 500 companies, including JP Morgan Chase, Berkshire Hathaway, United Continental Holdings, New York Life Insurance, and World Fuel Services. Some have opted for jobs in the public sector, at government agencies or public interest firms. We've also seen our former students hired by major law firms, and some have started their own firms. Getting accepted to a great law school is an important first step in your legal career. Manhattan Review's LSAT prep courses and LSAT private tutoring in Beijing will help you receive admission offers that are better in both quantity and quality.

Hello, I just wanted to let you know that the current class that i am taking is really helping my studies. George has been a great help and I thank you for fitting the class into my busy schedule.
- Simone (This student prepared for the LSAT with us)
Beijing
Primary Course Venue:

Hilton Beijing Wangfujing
8 Wangfujing East Street
Dongcheng District
Beijing 100006, China

NOTE: We do NOT typically have staff at the venue, so email us before visiting the venue.
Meet a Beijing LSAT Tutor: Ernie P.
Ernie P. is a native of Boston, Massachusetts. He began his LSAT tutoring career in his home city nine years ago, and has been working with Manhattan Review's Beijing branch since 2016. His teaching has helped students get accepted to several of the top 50 American law schools, including Ivy League institutions and other elite programs. He has taught LSAT prep to more than 500 students from many different academic backgrounds.
Ernie is a graduate of the City University of New York and the George Washington University Law School. He spent five years working as a lawyer for the city of Boston, specializing in issues of regulatory compliance. He lives in the Beijing area with his wife and two children. His hobbies include nature photography, playing soccer, and reading about current events in newspapers and magazines.