Best SAT Test Prep Courses and Tutoring in Beijing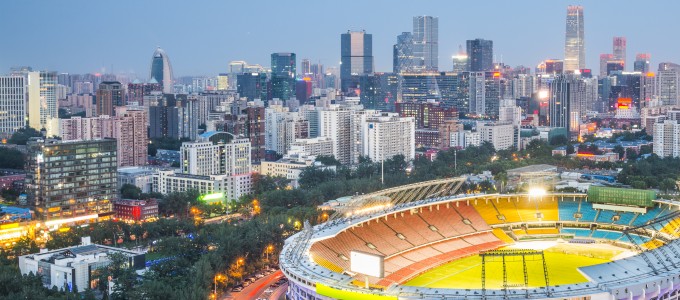 Manhattan Review is a boutique international test prep company with a long history of producing successful results on the SAT and other standardized tests. Our SAT services for Beijing students include online SAT prep courses, SAT private tutoring, on-site SAT prep courses, and SAT practice tests. Manhattan Review's highly qualified and experienced SAT educators will help you improve your performance in each SAT skill area and on each SAT section with innovative and engaging instruction that focuses on study techniques, testing strategies, and enhancement of academic abilities. We have been teaching SAT prep to students in Beijing and other major world cities since 1999, and we have helped thousands of students further their academic goals by increasing their test scores. We are the world's leading test prep company for international students, and we know how to prepare non-American students for American standardized tests. For details on Manhattan Review's SAT prep courses and private tutoring in Beijing, contact our local office online, by email, or by phone.
World-class universities accept Manhattan Review students on a regular basis. Our SAT clients in major cities around the world (including Beijing) have been admitted to the Massachusetts Institute of Technology, Harvard, Stanford, Yale, the California Institute of Technology, Johns Hopkins, the University of Pennsylvania, Brown, Columbia, Georgetown, the University of Chicago, UC Berkeley, Vanderbilt, Duke, Princeton, Dartmouth, Cornell, the University of Virginia, and many more. Thousands of our SAT students have gone on to successful careers at the world's best companies, including Fortune 500 firms such as Express Scripts Holding, Valero Energy, JP Morgan Chase, State Farm Insurance, Dow Chemical, and Twenty-First Century Fox. We also have former clients now working for companies in Beijing, including GOME Electrical Appliances, Bank of China Insurance, Aviation Industry Corporation of China, CITIC Group, and Sihuan Pharmaceutical. High test scores facilitate selective university acceptance, and a high-quality education leads to a successful career.
According to the College Board, the median scores on the 2016 SAT are approximately 550 Evidence-Based Reading and Writing (the 52nd percentile of all test-takers) and 540 Math (the 53rd percentile). The College Board's College and Career Readiness Benchmarks, defined as scores associated with a 75% chance of a grade of C or higher in introductory college courses, are 480 reading and writing and 530 math. The most selective universities in the United States typically report median sectional SAT scores of at least 700, which are in the 94th percentile for reading and writing and the 92nd percentile for math. At Princeton University, for example, the average SAT scores for new students are approximately 760 reading and writing and 760 math. Institutional surveys show that the SAT remains popular with applicants to elite universities. About 73% of Princeton first-year students submitted SAT scores with their applications (compared to 45% who opted for the ACT in addition to or instead of the SAT). SAT prep is still highly relevant to university admissions. Manhattan Review's SAT prep courses and private tutoring in Beijing will help you take advantage of an important opportunity to improve your prospects for college.

He was able to break down difficult material. I was able to destruct and master the basic things I would need to get a good score on the SAT.
- Sade Catlyn (This student took our SAT preparation course)
Beijing
Primary Course Venue:

Hilton Beijing Wangfujing
8 Wangfujing East Street
Dongcheng District
Beijing 100006, China

NOTE: We do NOT typically have staff at the venue, so email us before visiting the venue.
Meet a Beijing SAT Tutor: Abe G.
Abraham "Abe" G. has been teaching SAT prep courses and private tutoring plans for Manhattan Review in New York and Beijing for the past seven years. His SAT students are consistently admitted to undergraduate programs at selective universities, and he has helped more than 400 students begin their college careers. He is also a former high school teacher in the New York City area.
Abe earned his bachelor's degree in education from New York University, and he also holds a master's degree in education from the Graduate Center of the City University of New York. He is one of the leaders of our Beijing team of SAT teachers, and frequently participates in the training of new hires. Like many native New Yorkers, he takes great pride in the accomplishments of the New York Yankees.
Our Books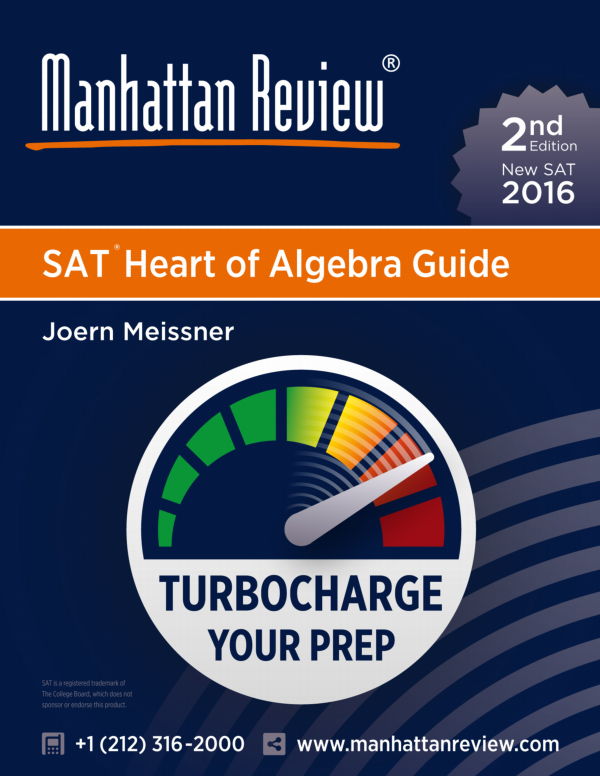 As Seen In