Best TOEFL Test Prep Courses and Tutoring in Beijing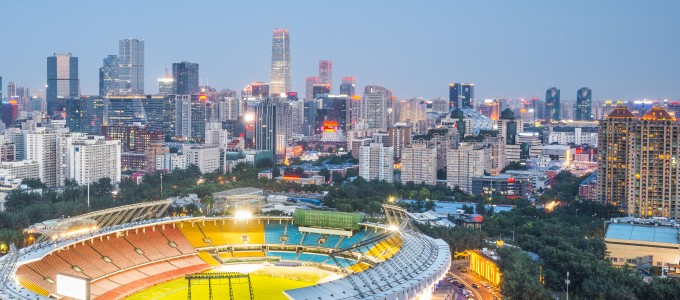 Beijing students taking the Test of English as a Foreign Language (TOEFL) can meet their sectional and total score requirements with Manhattan Review's TOEFL learning plans. Our group TOEFL courses can be taken either on-site in Beijing or online from anywhere with an internet connection. Group instruction offers students the benefits of interaction with other test-takers, who can offer a variety of perspectives on TOEFL preparation issues. Our TOEFL prep classes are taught by the most qualified instructors available in Beijing, all of whom possess enviable academic credentials and substantial teaching experience. Students interested in one-on-one TOEFL study can work exclusively on their own TOEFL weaknesses with our private tutoring, which also features superior instruction in TOEFL content, study techniques, and testing strategies. Our TOEFL practice tests are valuable learning aids that help both students and teachers craft and refine study plans and track sectional TOEFL progress. Get started today on Beijing's best TOEFL prep with Manhattan Review, a leading international test prep company.
Manhattan Review's TOEFL clients have been accepted to a large number of the English-speaking world's best tertiary institutions, including Oxford, Cambridge, Harvard, Stanford, King's College London, the London School of Economics, Yale, Princeton, the University of Chicago, the University of Edinburgh, Johns Hopkins, the Massachusetts Institute of Technology, the California Institute of Technology, Australian National University, the University of Melbourne, the University of Virginia, Georgetown, UC Berkeley, Georgia Tech, Northwestern, Swarthmore, Williams College, Amherst, Cooper Union, Harvey Mudd College, the University of Michigan, the University of Wisconsin-Madison, and many more. The list of companies that have hired our former test prep clients is just as impressive. Some our now employed by firms in Beijing, such as Tsinghua Holdings, Financial Street Holding Company, CDH Investments, China Aerospace Science and Technology Corporation, and Industrial and Commercial Bank of China. To learn more about Manhattan Review's TOEFL courses, TOEFL instructors, and TOEFL success stories, contact our Beijing office today, either by email, online, or by phone.
The TOEFL is an English language assessment with many advantages. The internet version of the exam is widely accessible and can be taken on most days of the year at test centers around the world. The TOEFL is also accepted by all universities in the United States and by many schools in other English-speaking countries. Most importantly, the TOEFL is a high-quality evaluation of English language skills. There are four sections dedicated to writing, reading, speaking, and listening, but the emphasis is on the ability to synthesize these skills. Students who receive high TOEFL scores can therefore be confident in their ability to communicate in academic and non-academic settings. Linguistic fluency is absolutely essential to success in university coursework and in professional life, and students who rigorously study for the TOEFL will be adequately prepared for these challenges. Manhattan Review's TOEFL prep courses and TOEFL private tutoring in Beijing produce benefits that go far beyond passing test scores.

Hi Steve! Thanks a lot! I actually got 116 on TOEFL, so I am pretty happy :). 28 29 29 30. Best regards.
- Victor (This student took our NYC class)
Beijing
Primary Course Venue:

Hilton Beijing Wangfujing
8 Wangfujing East Street
Dongcheng District
Beijing 100006, China

NOTE: We do NOT typically have staff at the venue, so email us before visiting the venue.
Meet a Beijing TOEFL Tutor: Irving D.
Irving D. grew up in a small Illinois town about an hour away from Chicago. He has always had a knack for standardized tests, and he scored in the top 1% on the SAT and the GRE. Irving first joined Manhattan Review's New York City office in 2012, and he was transferred to Beijing in 2016, where he teaches on-site and online TOEFL prep courses and one-on-one TOEFL tutoring.
Irving holds a bachelor's degree in German languages and literature from the University of Wisconsin-Madison and a master's degree in education from Michigan State University. He is a fluent speaker of English, German, French, and Spanish. He has taught TOEFL prep to students at every level, from undergraduate through doctoral applicants. He is a devoted fan of the Chicago Cubs.