Best TOEFL Test Prep Courses and Tutoring in Shanghai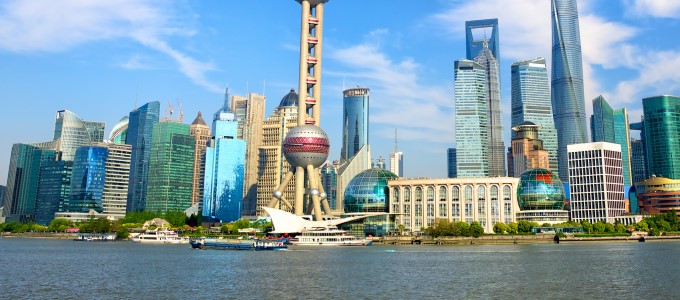 Shanghai students required to take the Test of English as a Foreign Language (TOEFL) can effectively and efficiently meet the standards of their chosen degree programs with Manhattan Review's TOEFL prep courses (available both on-site or online), TOEFL private tutoring, and TOEFL practice tests. Manhattan Review is a global test prep company that has been helping students in major Asian, European, North American, and African cities receive high standardized test scores since 1999. Our TOEFL tutors and instructors are highly trained and experienced educators with strong academic and professional credentials. They implement innovative instructional methodologies that teach TOEFL content in terms of higher order thinking skills, which allow our students to master each TOEFL section via broad comprehension rather than rote memorization. Students who take our TOEFL courses improve their English language skills in the areas of reading, writing, speaking, and listening, which results in passing TOEFL scores and successful performance in their coursework.
In terms of its use by universities in the English-speaking world, the TOEFL is unlike other standardized tests. Most universities do not have minimum score levels for admission tests such as the GMAT, GRE, or LSAT, but this is nearly always the case with the TOEFL. Furthermore, students have better chances of admission with higher scores on these other tests, but with the TOEFL, it is only necessary to meet the minimum standard. TOEFL expectations for undergraduate and graduate degree programs are generally established by individual academic departments, and passing scores vary widely. Generally speaking, the most selective universities require TOEFL total scores of 100 or above, while the least selective institutions are usually satisfied with a total score of 60 or even less. Degree level can affect TOEFL standards, and surprisingly, graduate students can often get by with lower TOEFL scores than undergraduates. The TOEFL requirements for teaching assistantships, however, are usually higher than those for admission.
Manhattan Review's TOEFL prep courses and private tutoring have helped our students get accepted to universities with the most stringent TOEFL requirements, including Oxford (minimum total score of 110), Princeton (108 for most students), Harvard (100 for undergraduates and 109 for MBA candidates), Columbia (100 for the majority of students), New York University (92 for undergraduates and 100 for graduates), Johns Hopkins (99 for undergraduates), and Carnegie Mellon (102 undergraduate and 74 graduate). We've also helped our clients meet the TOEFL mandates at major Canadian universities, such as the University of Toronto (93), McGill University (90), and the University of British Columbia (80). Manhattan Review's TOEFL services equip our students with the English language abilities that they need for success in the classroom and beyond. Many of our past TOEFL clients have finished their degrees and proceeded directly to jobs at Fortune 500 companies or Shanghai firms, including Prudential Financial, Wells Fargo, Valero Energy, Facebook, East China Normal University Press, Focus Media Holding, Founder Technology, and China Construction Design International.

My classes with Mr. Scheno were perfect to prepare for the actual TOEFL test – I can give my total recommendation for attending his classes. During our first appopintment he analyzed my strengths and weaknesses to set up my personal course syllabus. These customized classes improved my writing, speaking, reading and listening abilities a lot and raised my confidence to succeed the TOEFL test, which I in fact succeeded. At any time, Mr. Scheno responded rapidly and accurately to my questions and was available even beyond classes. It was a great and successfull experience to work with Mr. Scheno. Many thanks!
- Mirco (This student took TOEFL tutoring)
Shanghai
Primary Course Venue:

Sheraton Shanghai Hongkou Hotel
59 Siping Road
Shanghai 200086, China

NOTE: We do NOT typically have staff at the venue, so email us before visiting the venue.
Meet a Shanghai TOEFL Tutor: Naima M.
Naima M., a native of Damascus, Syria, has been a TOEFL tutor for seven years. She is also a former Manhattan Review student, and she received a TOEFL score of 118 as a result of our teaching. She taught TOEFL prep in Washington, D.C. and London before moving to Shanghai in 2014, where she lives with her husband and two dogs.
Naima is a graduate of Georgetown University and American University, with a bachelor's degree in international relations and a master's degree in political science. She was previously employed at a major foreign policy think tank in Washington, and she now works for an international institute with offices in Shanghai. She has successfully taught TOEFL prep to over 500 students from 30 countries.