Best GMAT Test Prep Courses and Tutoring in Beijing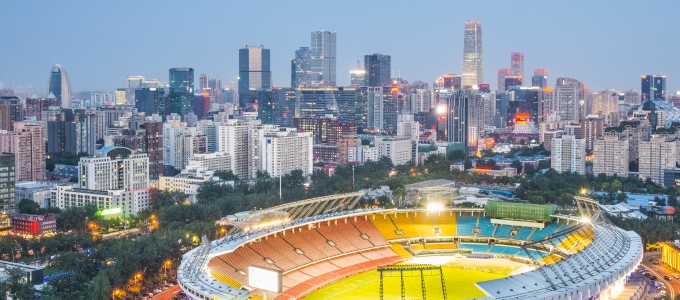 Business school applications are significantly affected by student scores on the Graduate Management Admission Test (GMAT). Manhattan Review is the top company in Beijing for rigorous GMAT prep services, including online GMAT virtual classroom instruction, on-site GMAT prep courses, GMAT private tutoring, and GMAT practice tests. Manhattan Review's highly qualified GMAT instructors use innovative and engaging methods of instruction to build GMAT skills, study techniques, and testing strategies up to the highest possible levels of ability. Our company was founded in 1999 through a series of original approaches to GMAT instruction, which have been continuously refined and improved in the intervening years. Thousands of students have efficiently reach their GMAT score goals and improved their business school admission prospects with the help of our GMAT course offerings in Beijing and other major world cities. Start working toward your business school future today by contacting Manhattan Review in Beijing for more information on our GMAT prep services.
The list of business schools that have accepted former Manhattan Review students is long and impressive. Our GMAT clients have pursued master of business administration, master of accounting, master of finance, doctor of philosophy, and other graduate business degrees at Harvard Business School, the Yale School of Management, the University of Pennsylvania's Wharton School, the Kellogg School of Management at Northwestern University, Columbia Business School, the Sloan School of Management at the Massachusetts Institute of Technology, the Stanford Graduate School of Business, the Booth School of Business at the University of Chicago, Duke University's Fuqua School of Business, the University of Michigan's Ross School of Business, UCLA's Anderson School of Management, and many other top programs. Our past GMAT students are now valued business professionals at Fortune 500 companies, such as State Farm Insurance, Wells Fargo, Bank of America, JP Morgan Chase, and United Continental Holdings. A number of Beijing companies, including Bank of China, Hylink Digital Solutions, CDH Investments, China Petrochemical Corporation, and Sin Hua Bank, have also hired our former GMAT students.
Elite graduate business programs produce graduates with high earning power. A recent salary survey showed that alumni of the business schools at Harvard, MIT, Stanford, the University of Pennsylvania, the University of Chicago, Duke, Cornell, and UCLA all earned median annual salaries of at least $100,000 in the early stages of their careers. All of these institutions have high GMAT expectations and low acceptance rates. Harvard Business School, for example, reports an acceptance rate of just 11%, a median GMAT score of 730 for its accepted students, and a middle-80% GMAT range of 700-770. The Wharton MBA program received 6,679 applications and enrolled just 851 students, for a yield of under 13%. The average GMAT score at Wharton is 730. At UCLA, the acceptance rate is approximately 11%, and the mean GMAT score is 715. High GMAT scores are necessary for optimal chances of acceptance to elite business schools, and upper-percentile GMAT performance is possible with the best GMAT instruction. The effort and expense associated with Manhattan Review's rigorous GMAT prep services for Beijing students can be more than repaid with lucrative future salaries.

I needed to improve my quantitative score from 55 to 70% within a month. We met for 10hrs. I just took the test this past Saturday and scored within the 72 percentile, and will be attending Cornell in the fall. I'm psyched! Dan was very professional and prepared for all meetings. He was able to give me a lot of test-taking tips and set up an aggressive study strategy.
- Rachel (This student took advantage of our private tutoring)
Beijing
Primary Course Venue:

Hilton Beijing Wangfujing
8 Wangfujing East Street
Dongcheng District
Beijing 100006, China

NOTE: We do NOT typically have staff at the venue, so email us before visiting the venue.
Meet a Beijing GMAT Tutor: Sanford A.
Sanford A. is a graduate of the University of Maryland (bachelor's degree in history) and the University of California-Berkeley's Haas School of Business (master of business administration). He has been pursuing a career as a business services professional in New York and Beijing since he finished his MBA in 2006, and he is currently employed by an international bank based in Beijing.
Sanford is also a highly experienced GMAT teacher who is adept in classroom and individual learning contexts, and he has taught both on-site and online. He now has over eight years of GMAT teaching experience, and he has taught GMAT prep to more than 500 students. A New York City native, he roots for all of his hometown sports teams, but the New York Knicks hold a special place in his heart.